2012 Southern Divisional Tournament: Lake Okeechobee
While we are deeply saddened by the tragic loss of life suffered by Lorenzo Madgaleno of Florida, we do want to congratulate our Tennessee State Team for successful trip.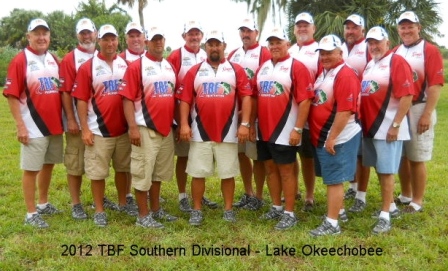 The team was in 6th place after the first day, moved into 4th place on Thursday and was tied for 4th place after the final weigh-in. Both North Carolina and Tennessee teams finished with a total weight of 323.5 lbs. With the 1st tie breaker, North Carolina caught a total of 167 bass during the tournament while we caught 160 bass. Thus North Carolina took 4th place honors. To a man, the team voted to donate their winnings to the family of Lorenzo, as did every other Federation.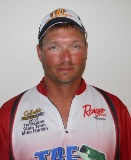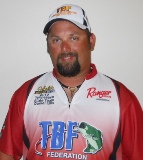 On the individual side, we congratulate Mike Hardin of team Clarksville Bassmasters and Daniel Ellis of West Tennessee Bass Anglers for earning a trip to the National Federation Championship next year. Going into the last day of competition, Daniel Ellis was leading the Tennessee team with 28 lb 9 ozs and Mike Hardin had 21 lb 6 ozs. After the final weigh-in, Mike came out on top with 38 lb 13 ozs. And Daniel finished a close second with 37 lbs 7 ozs. Mike will represent Tennessee as a boater in the National Federation Championship while Daniel will fish as a co-angler. We wish both of these fine angler with the best of luck.